THE POWER OF INFORMATION
How shifting power impacts Jewish education
High holiday services with no liturgical prayers. Shabbat dinners with no blessings, candles, or challah. Text study using poetry and art rather than sacred Jewish text. More and more people are craving a practice of Jewish life in the absence of what used to be the core components of our religion.
Blessings, prayer, sacred text, ritual – all once had a place of power in our lives. They informed the way we viewed our world. They were the basis from which Judaic educators built curricula, and while students were prompted to question and grapple with the material, the results felt dictated by those teachers and our Sages.
May 14, 2019
9:15 AM – 2:00 PM
1871 Auditorium
Now learners are pushing back: self-defined spirituality is replacing Jewish ritual, culture is replacing religious practice, and students seek to be the authors of their learning outcomes, leaving educators and community leaders wondering what a vibrant Jewish community 50, 75, or 100 years from now will look like.
Critical thinkers and community leaders like Joanna Oren Massey, Rabbi Benay Lappe, Marissa Freeman, Liza Moskowitz, and others, will push us to explore the power we give to the religious content that for so long has been core to Jewish life. Framing the day as a Design Sprint, together we will examine critical questions that allow us to shift that power dynamic and free ourselves from the structure of learning set in place by our Sages, creating a more learner-centered experience.
Join us as we consider the following:
How might we place power in the hands of the learner so that their values and experiences take on critical importance?
How might we create space for a learner to dictate their own outcomes when studying Judaism's sacred sources?
How might we create a field of educators prepared to facilitate learning based on the learner more than the information?
ABOUT OUR SPEAKERS
Joanna Oren Massey
Joanna Oren is a seasoned Nonprofit Professional with 15+ years in community service and educational leadership drawing on their Master's in Nonprofit Management from Case Western Reserve University and Master's in Jewish Education from the Siegal College.
Currently serving as Director of Camp and Youth Programs at the Lawrence Hall of Science, U.C. Berkeley, Joanna's past work covers a wide range of both formal and informal educational roles including teaching at Hebrew day schools, congregation schools, JCC Camps and Jewish Educational central agencies.  Joanna has served as the International Director of Education for the Diller Teen Fellows Program and as the Executive Director of the Center for Jewish Living and Learning at the East Bay Federation. They also held the position of Executive Director of Edah, an innovative startup program in Berkeley.
They are most challenged and strengthened by the relationship with and experience of raising two children in these complex times. When not working you can find them biking in the Bay Area, backpacking in the Sierra Mountains, or cooking healthy meals and songwriting in the comfort of their home in the El Cerrito.
Benay Lappe
Ordained by The Jewish Theological Seminary in 1997, Benay founded SVARA in 2003. An award-winning educator specializing in the application of queer theory to Talmud study, Benay has served on the faculties of the University of Illinois at Urbana-Champaign, Temple University, The University of Judaism, The Reconstructionist Rabbinical College, The Graduate Theological Union's Center for Jewish Studies at UC-Berkeley, and The Wexner Institute. She also currently serves as Senior Fellow at the Institute for the Next Jewish Future in Chicago.
Benay was named to Jewrotica's Sexiest Rabbis List of 2013 (and is a little embarrassed about this but also a little bit proud), The Forward's 2014 List of Most Inspiring Rabbis, was a recipient of the 2015 Mintz Family Foundation Award for Creative Jewish Education, is a Joshua Venture Fellow, and in 2016 received the prestigious Covenant Award for innovative Jewish education. She was also recently named to The Forward's 2018 list of  "Sexiest Jewish Intellectuals Alive" (and is both embarrassed again, and also more sheepish about the intellectual part than the sexy part). While learning and teaching Talmud are her greatest passions, Rabbi Lappe is also a licensed pilot, shoemaker, and patent-holding inventor.
Roundtable Speakers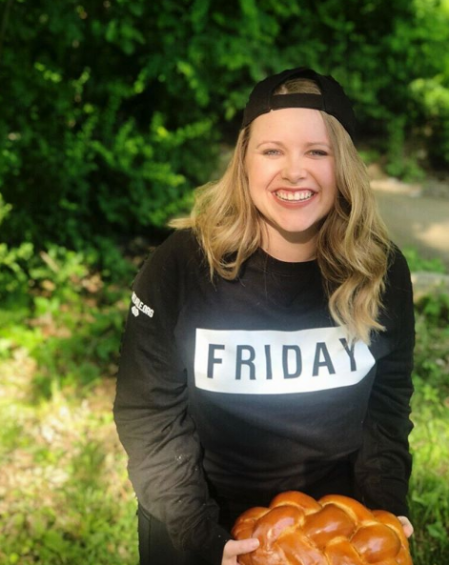 Marissa Freeman
Marissa is the Chicago Hub Manager for OneTable and after almost three years of creating unique Shabbat dinner experiences across the city, she's just getting started. Originally from Kailua, Hawaii, Marissa is passionate about activating Chicago's community of young Jewish adults in an intentional way around the Friday night dinner table. While living in Seattle, Marissa built a foundation in marketing and events; A Camp Ramah friend ultimately introduced Marissa to OneTable where she helps Shabbat hosts and guests connect with their surroundings and each other around the great equalizer: food. When Marissa isn't connecting with OneTable hosts and guests, you can find her teaching a class at The Bar Method, collaborating with JWI's Chicago Young Women's Leadership Network board, cheering on the University of Washington Huskies, or re-watching "The West Wing" for the 100th time. Marissa is motivated to explore ways to make OneTable Chicago even more successful!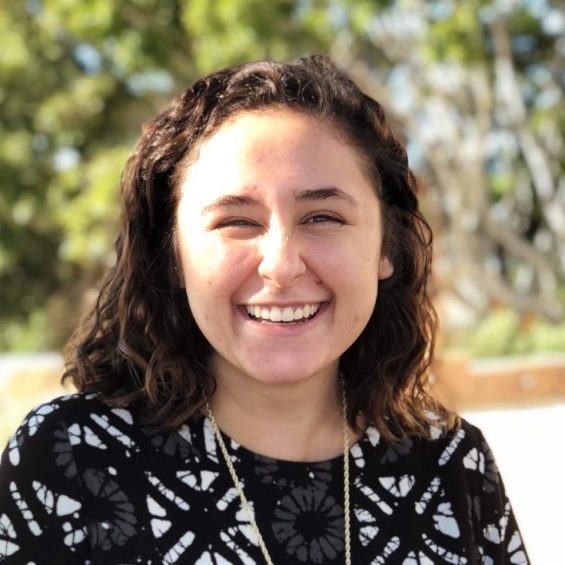 Liza Moskowitz
Liza Moskowitz is a Program Manager for Moishe House Without Walls (MHWOW), once a Moishe House experiment turned signature program offering impacting almost 40,000 unique individuals in 2018. A native Texan, Liza attended Boston University and found her first true dose of owned peer-led community building in sorority leadership. Her first role out of school as a sorority leadership consultant exposed her to 8 different universities and 700 collegiate women across the United States. She landed in Chicago in 2016 to work at a media agency and transitioned formally into the Jewish world with Moishe House in 2017. You can add hosting her own MHWOW programs to Liza's list of favorite things: running races (headed for the Chicago marathon this year), teaching Pure Barre Classes, watching political dramas with a strong female lead, and the URJ camping system.
Sawyer Goldsmith
Sawyer Goldsmith, 18, is a senior at Rochelle Zell Jewish High School. In 2018, Sawyer became the first openly transgender person to be elected to the international board of United Synagogue Youth (USY), where he served as Religion/Education Vice President. Sawyer additionally has been very involved with the organization Keshet, which works towards LGBTQ+ inclusion in Jewish communities. In November, Sawyer was honored by Keshet with their Hacham Lev award at their annual gala, OUTStanding!. Sawyer will be attending List College, the joint program between Columbia University and the Jewish Theological Seminary this fall.
Samuel (Sammy) Schwartz
Sammy Schwartz is a Senior at Niles North. He founded his school's Mental Health Education club and serves as the Teenage Engagement Specialist for No Shame on U, a Jewish organization that focuses on destigmatizing mental illnesses. Through this role he worked alongside the L'Chaim Center in Deerfield to create a teen mental health awareness group. Sammy is President of Student Government, Hebrew Honor Society, Israeli Club, DECA, and serves a StandWithUs intern as well as a member of the Corporate Relations committee in the District 219 Dance Marathon. Next year at the University of Michigan in Ann Arbor he hopes to continue his growth both academically and socially.
Daniel Cooper
Danny Cooper is a recent graduate of the Medill School of Journalism at Northwestern University. During his time at NU, he served as an orientation leader, the brotherhood chair of Alpha Epsilon Pi, president of Challah for Hunger, and as the VP of Outreach for Northwestern Hillel. Last summer, he worked as an organizing intern for the Jewish Council on Urban Affairs here in Chicago. Beginning this August, he will be working as a Legislative Assistant for the Religious Action Center of Reform Judaism in Washington D.C. In addition to attending protests, you can usually find Danny watching movies with his friends or listening to music (or New York Mets games) by Lake Michigan on warm days.